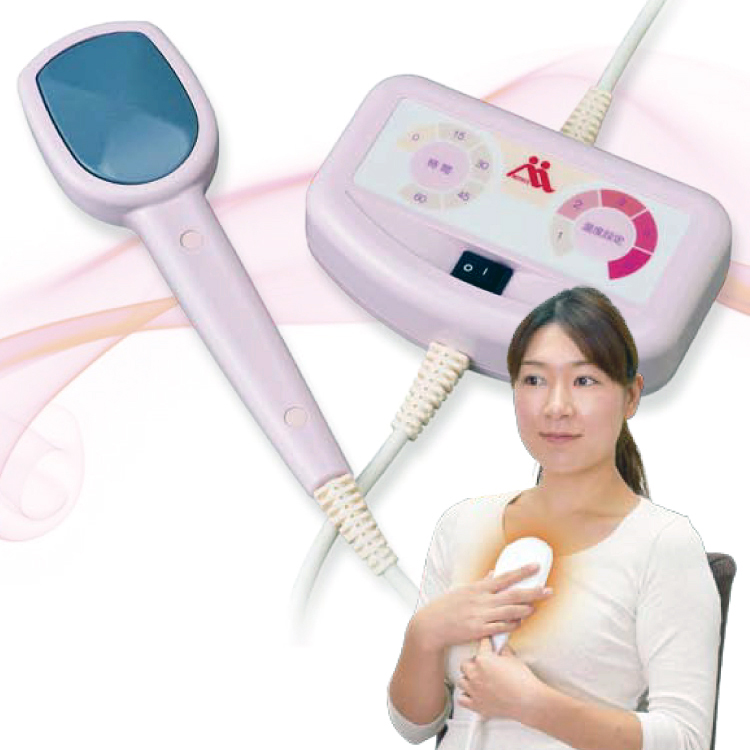 Delivers thermal stimulus for balancing autonomic nervous system.
Experience the simplicity and the beauty of Mitsui Onnetsu Therapy.
Simple is Best
The unique mountain shape of heating plate fits any parts of the human body.

It is ceramic-coated and radiate Far Infrared Rays effectively.
Intuitive design


Control panel shows remaining time.

Self-timer function automatically switches off in 60 minutes.
5 settings of temperature


From the gentle warmth to the heat which penetrates like moxibustion.

Selection of an appropriate temperature for thermal therapy is very easy with this control panel.
Specification



Brand name



Mitsui Onnetsu heat therapy equipment Ⅱ



Medical Device License No.



220AGBZX00154000



General Designaion



Heat therapy equipment for home use



Electric Power



220V AC, 50/60Hz



Power consumption



31W



Timer



60 minutes



Outer dimensions



Control unit / W160×H40×D100(mm)
Heating unit / W70×H30×D230(mm)



Weight



Control unit / 230g
Heating unit / 160g


If you have any questions or requests, please contact: