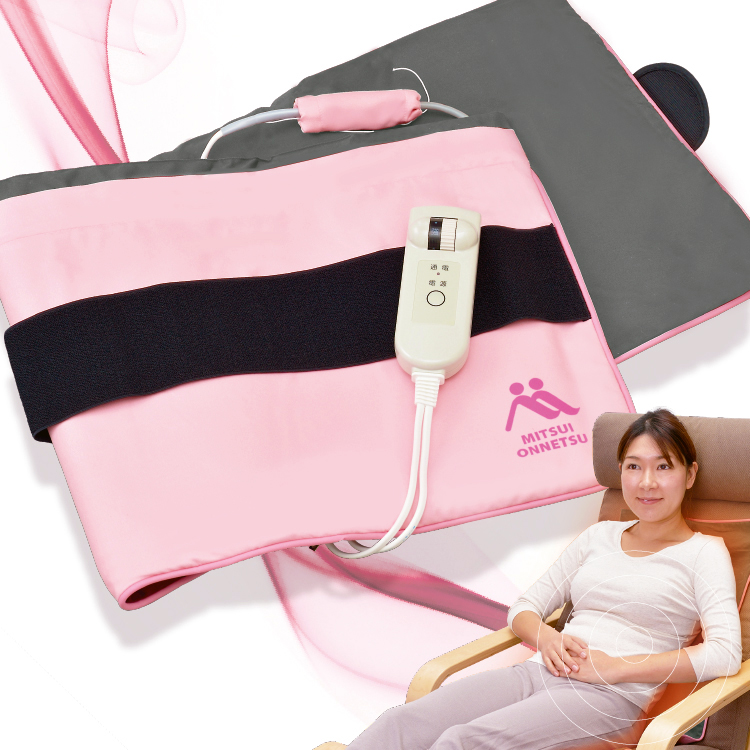 Sit on, step on, or wrap your body.
Everyone can easily experience Mitsui Onnetsu Therapy starting today.
The efficacy expectations of CAON are;
relieve fatigue
improve blood circulation
reduce muscle fatigue
relieve muscle stiffness
reduce pains such as muscular pain and neuralgia
activate gastrointestinal condition
CAON can heat large area of the body at once.
Anyone can use it easily.
6 Features of CAON
FIR(Far Infrared Rays)
CAON resonates with the body wave and warm up the body thoroughly.
Flexible and strong:
Fabric material of the mat is laminated with waterproof resin.
FFC(lmmune processed)
The latest FFC technology minimizes the chemical antagonism.
Low cost
With high power-conversion-efficiency, heating cost per hour is only 2 JPY when the power consumption is lOOW.
No need to worry about electromagnetic wave
CAON is designed to meet the global standard of EMC (electro magnetic compatibility).
Easy to control the temperature:
It is easy to adjust the temperature with the control unit.
Specification
Brand Name

Carbon Surface Heating Onnetsu Mat CAON

Medical Device License No.

224AGBZX00036000

General Designation

Heat therapy equipment for home use

Electric Power

100V/220V AC, 50/60Hz

Power consumption

Max. 101W

Timer

Off in 8 hours

Outer dimensions

Control unit : W61xD161 xH29(mm)
Heating unit : W390xD1030xH8(mm)

Weight

Control unit : approx.400g
Heating unit : approx.1300g
If you have any questions or requests, please contact: