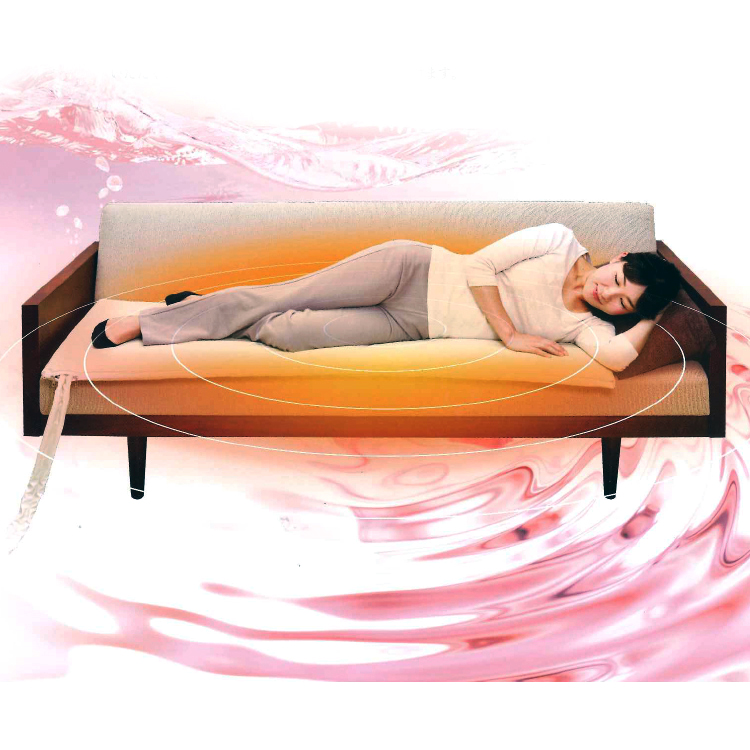 Hot water circulation relieves your body and mind
You can recover yourself just by lying on HOSUI MUGEN.
Hot water circulating in the spiral tubes warms your body and stimulates easily.
By adjusting the water temperature, you can use the mat all year round.
Let's start Onnetsu Life at home.
You can use the large mat for the whole body and the small mat for particular area, such as abdominal area,
where you want to warm up. (Small mat is included in the basic set)
Temperature options accommodate your needs
The boiler (patented in Korea, PTC pending) is produced in Korea where underfloor heating with hot water 'ONDOL' is very popular to survive the severe winter.
You can choose the water temperature from 8 settings according to your body condition or circumstances.
Specification
Brand Name

Hot water circulation Mat HOSUI MUGEN

Electric Power

100V/220V AC

Power consumption

Max. 300W

Timer

1~12 hours or consecutive operation

Water temperature

8 settings

Outer dimensions

Large mat W600xL1500(mm)
Small mat W500xL410(mm)

Material

Outer: synthetic leather
If you have any questions or requests, please contact: